The Gulistan State University was found in 1965 on the basis of the Syrdarya State Pedagogical Institute (SDPI). There are six departments in Gulistan State University:
Philology; Physics and Mathematics; Pedagogy; Natural Sciences; Social and Economic Departments and 21 Departments.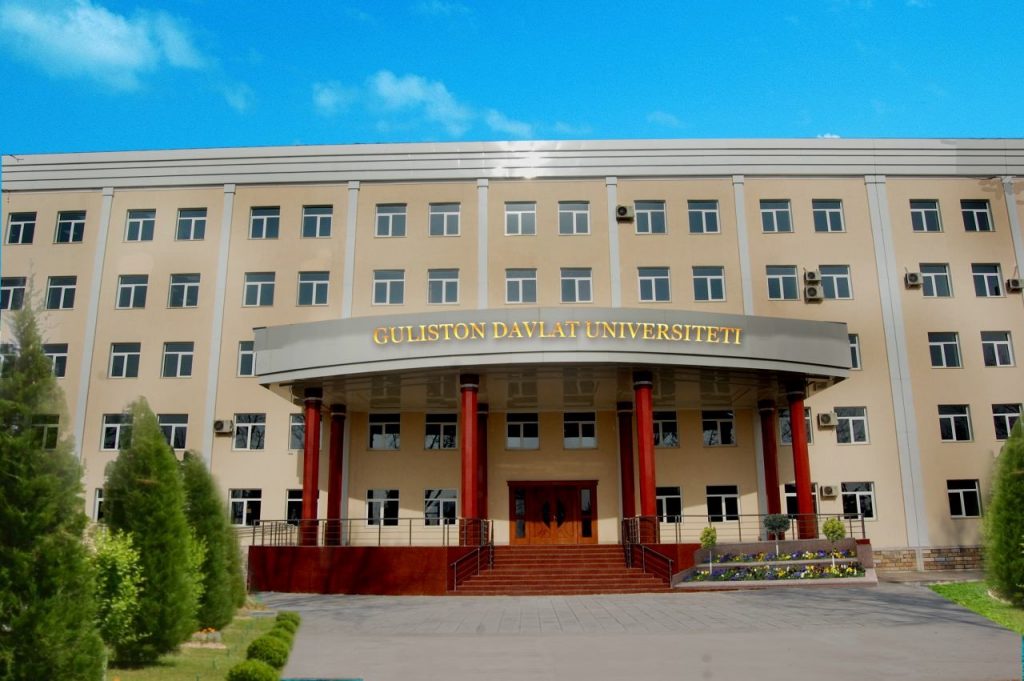 Currently, 4,933 students are enrolled in the university, with 402 professors trained. There are 7 doctors of sciences and more than 100 candidates of sciences. The necessary material and technical base for the students to study in-depth and comprehension are created. The database of the Information Resource Center contains more than 4,000 e-books and manuals. In addition, students have access to all the necessary information from the university web site. The website of the University includes textbooks, lecture texts, learning guides, and other information.
In total, 25 study rooms are equipped with laboratory equipment, one language room is equipped with lingual laboratory. A wide range of activities is underway to enable students to use the Internet and introduce a local electronic library within the university. There are 30 computer classes at the university, with more than 700 computers, of which 400 are connected to the Internet. Every year about 250 scientific articles (including 30 abroad), 5 monographs, 4 manuals, and 512 methodical manuals are published by university scientists.


Address:
4th block, Gulistan city, Sirdarya region, Uzbekistan
Tel: : (0367) 225-02-75
Fax : (0367) 225-40-42
Website: https://guldu.uz/
e-mail: glsu_info@edu.uz