About UniCEN
UniCEN is a platform to increase sustainable collaborations between US and Central Asian higher education institutions. UniCEN builds expertise in the areas of strategic planning, administration, faculty policies and practices, student mobility, curriculum development, and alumni relations to advance the development of mutually beneficial partnerships.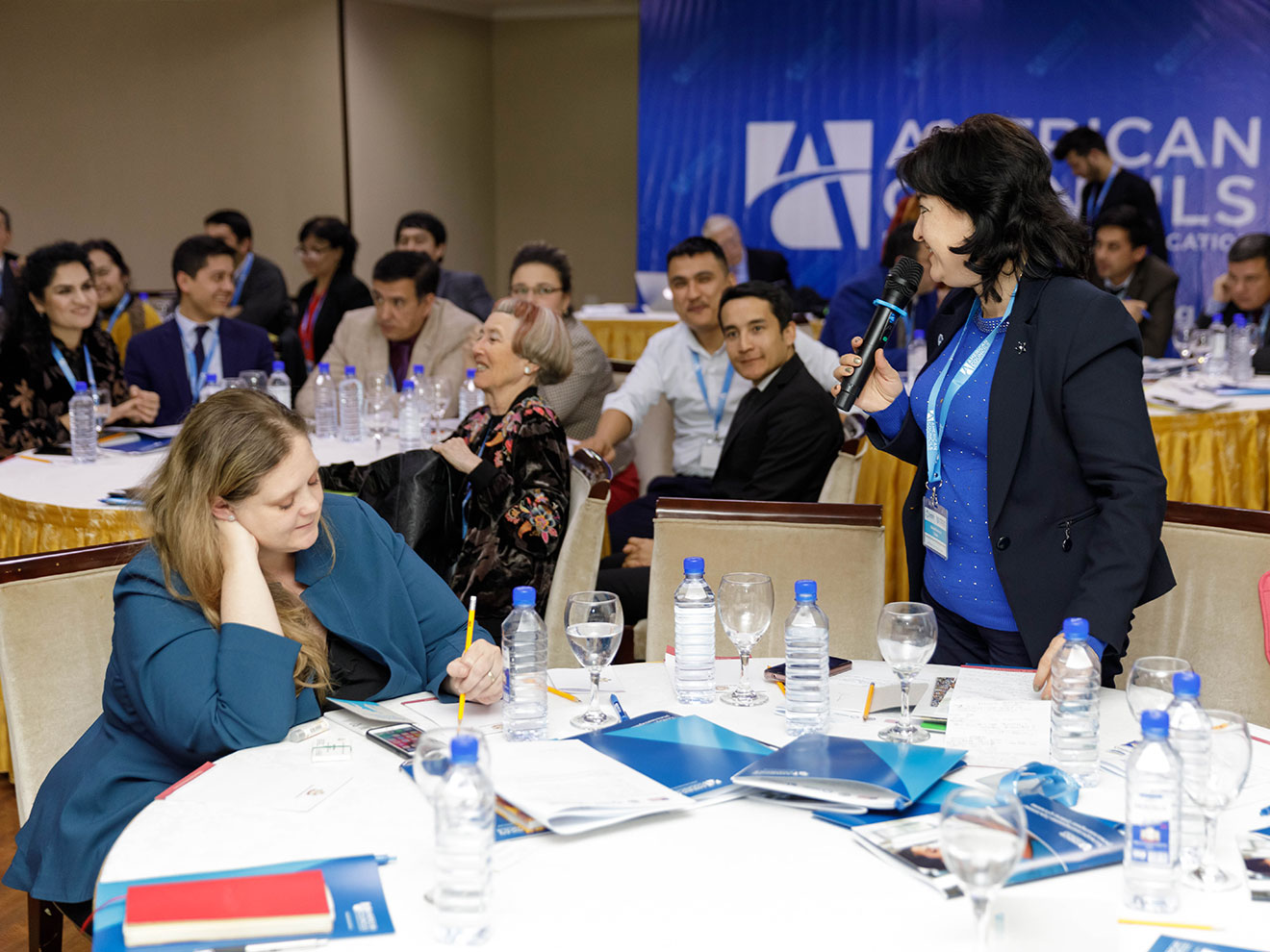 Networking and matchmaking
Training workshops and webinars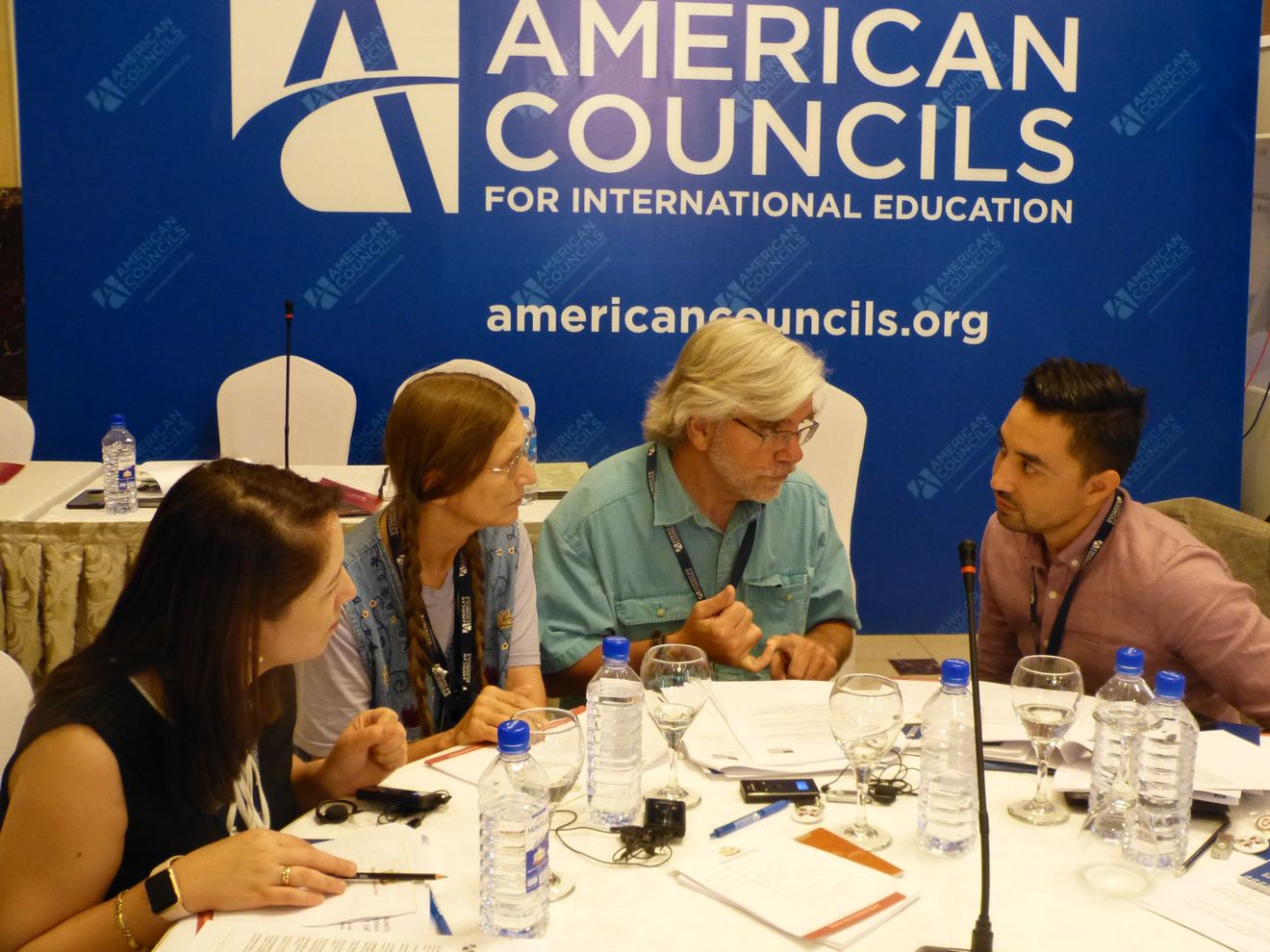 Our Partners
Through UniCEN, American Councils for International Education has created a growing network of more than 100 Central Asian universities seeking to improve their knowledge of US higher education practices, increase internationalization, implement action plans for partnerships with US higher education institutions, and collaborate on cross-border projects. Join our network to help seed partnership activity in Kazakhstan, Kyrgyzstan, Tajikistan, Turkmenistan, and Uzbekistan.
UniCEN workshop May 16-17, 2019 highlights
American Councils for International Education, a non-governmental organization based in Washington, D.C., organized a workshop on internationalization and partnerships on 16-17 May 2019 in Tashkent, Uzbekistan.
The overall number of participants reached over 65 people, which included representatives from 20 Central Asian universities located in Kazakhstan, Kyrgyzstan, and Uzbekistan; U.S. universities; State Department SCA; Public Affairs in Tashkent and Dushanbe; Ministry of Higher and Specialized Education of Uzbekistan; and American Councils staff from Tashkent, Almaty, Bishkek, and Washington.
UniCEN has already announced its finalists for cooperation programs between universities in Tashkent, Andijan, Ferghana, Urgench, Samarkand and American universities located in various states of the USA. As a result of the seminar, universities in the Republic of Uzbekistan will have an opportunity to develop new partnerships with American universities in 2020 as well as expand existing partnerships with universities in Uzbekistan.