Central Asia University Partnerships Program (UniCEN)
About UniCEN
UniCEN is a platform to increase sustainable collaborations between US and Central Asian higher education institutions. UniCEN builds expertise in the areas of strategic planning, administration, faculty policies and practices, student mobility, curriculum development, and alumni relations to advance the development of mutually beneficial partnerships.
Networking and matchmaking
Training workshops and webinars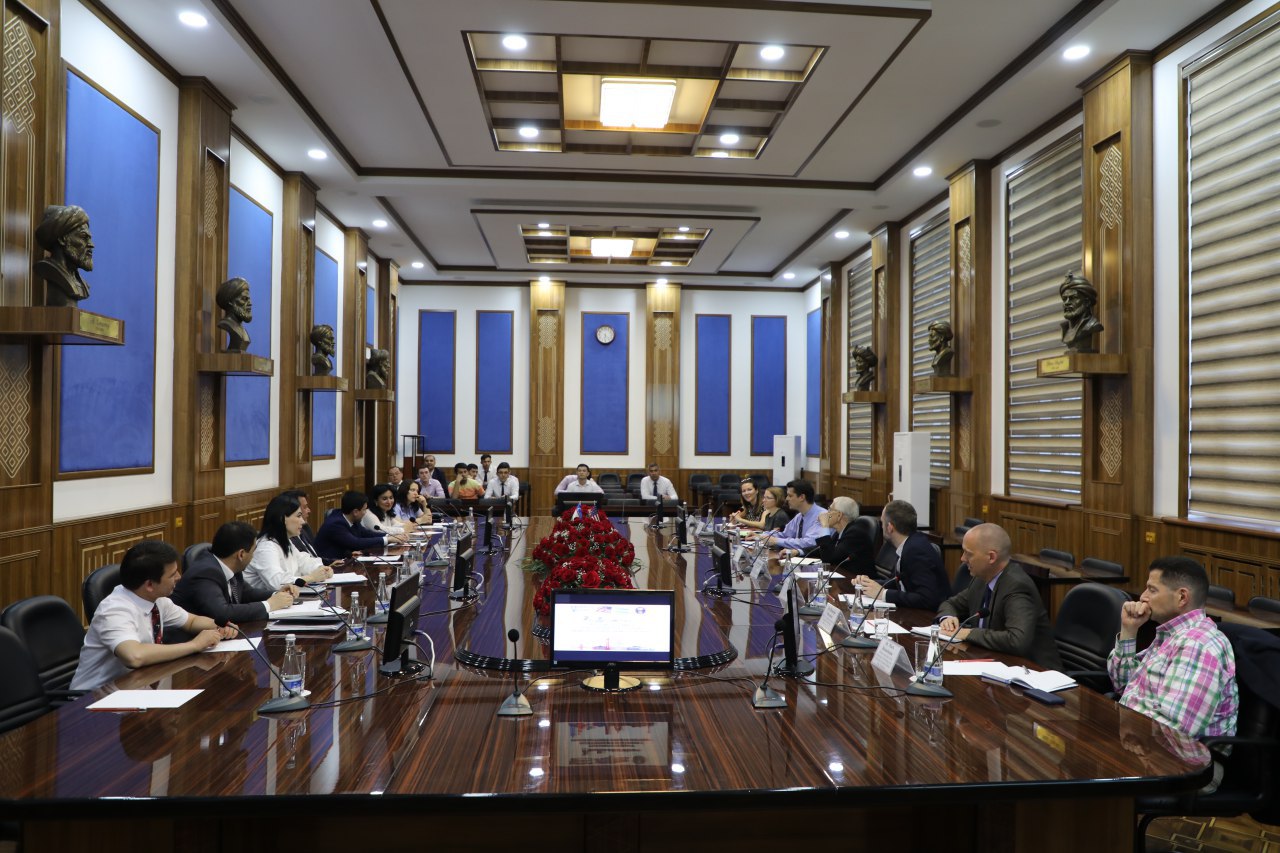 Our Partners
Through UniCEN, American Councils for International Education has created a growing network of 70 Central Asian universities seeking to improve their knowledge of US higher education practices, increase internationalization, implement action plans for partnerships with US higher education institutions, and collaborate on cross-border projects. Join our network to help seed partnership activity in Kazakhstan, Kyrgyzstan, Tajikistan, Turkmenistan, and Uzbekistan.
U.S. - Kazakhstan Partnerships Grants
U.S. community colleges and higher education institutions faculty members and administrators are eligible to apply for partnership awards to advance current U.S.-Kazakhstan university connections or establish new partnerships, particularly in regions outside of Almaty and Nur-Sultan. Awards are expected to begin in January 2020 and must be completed by September 30, 2020. Individual grants will be awarded from $20,000 up to $39,600 per priority project. Administered by American Councils for International Education, these grants may support travel for faculty and technical experts, honoraria, materials, and conference fees for projects in the U.S. and Kazakhstan that advance the following program goals to: 1) Enhance teacher preparation, teaching methodology, and pre-service teacher training, to support English language teaching and learning in Kazakhstan, including STEM (priority projects); 2) Modernize content, pedagogy and/or curriculum for priority programs of study; 3) Build Kazakhstan's administrative capacity to increase and maintain international collaboration with community colleges and universities; 4) Support faculty/administrative collaboration and research that is impactful and sustainable beyond the life of the grant.