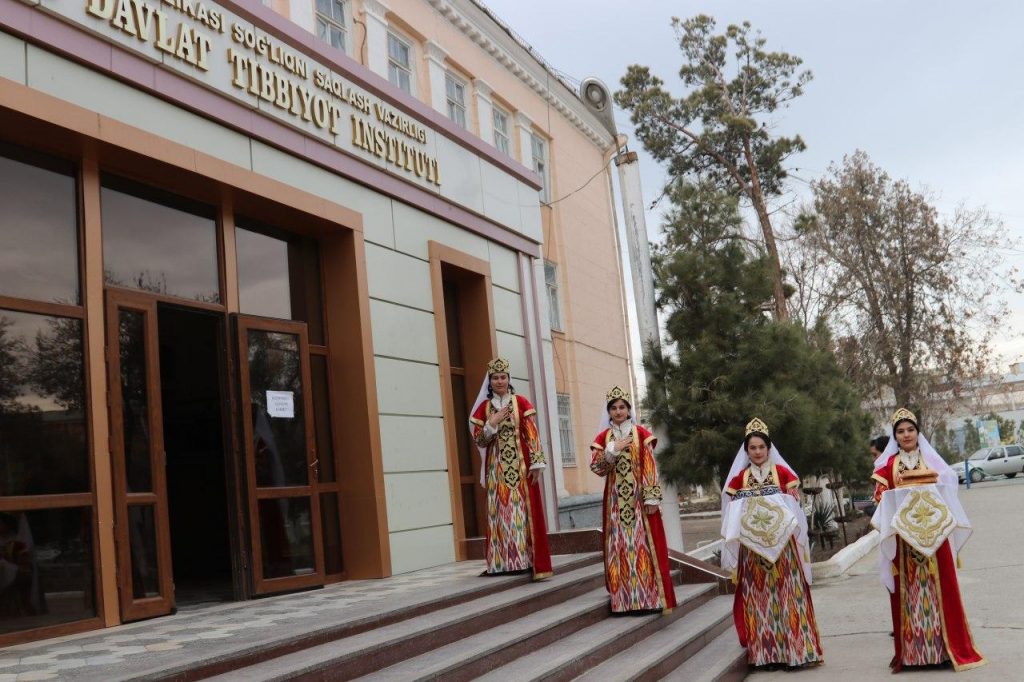 The date of establishing and history: Bukhara state medical institute – BSMI was established on September 6, 1990, according to the decision of the Cabinet of Ministers of the Republic of Uzbekistan. According to the decision of the Presidium of the Bukhara Regional Council of People's Deputies, in March 1991, this institute was given the esteemed name of Abu Ali ibn Sino (Avicenna), the brightest and genius star of the domain of Medicine, great ancestor of Uzbek nation.
During 30 years of its existence the institute has prepared thousands of highly qualified medical personnel who are serving for the sake of public health. Institute's excellence in teaching, research and treatment makes BSMI top ranked in the country. In the national ranking of Universities 2018, BSMI was ranked in 16th position (top 1 in the Bukhara region) between 60 HEIs of Uzbekistan.
The institute excels across breadth and depth of subjects and disciplines, from medicine to medical pedagogy, medical biology to pharmacy. Mission of BSMI is to contribute to the health, well-being and social stability of the population through education, research and practical medicine.
The number of faculties and departments: Currently there are 7 faculties (General medicine, Dentistry, Pediatrics, Medical biology, Medical Pedagogy, Preventive Medicine, Higher nursing and International faculty), 38 departments, 15 Bachelors and 48 Master's degree programs.
The number of total academic staff is 381 out of which 30 doctors of sciences, 184 candidates of sciences, docents, PhDs, 167 teachers.
The number of students: total 3823 students. 3324 of them studying in Bachelor, 124 in Master's, 365 in Clinical internship and 10 in Residency programs. There are 310 international students from Turkmenistan, Russia, India, Tajikistan, Afghanistan, Kazakhstan, Azerbaijan and Ukraine.
One of the primary objectives of our institute in the field of international cooperation is to increase number of partnership universities and institutes in order to create conditions for students and faculty exchange that will promote improving professional capacity of staff and students of both cooperating institutions. The institute has signed memorandums of understanding and cooperation agreements with Universities and research centers of various countries, including USA, Russia, Turkey, China, India, South Korea, Italy, Germany, Ireland, Czech Republic, Slovakia, Great Britain, Spain and many others.
The Rector of BSMI: DSc. Inoyatov Amrillo Shodievich
Address of Bukhara state university: 200118, A. Navoi street, 1. Bukhara, Uzbekistan.
Contact information

Rector's office: +998-65-223-00-50
Website: www.bsmi.uz
E-mail address: buhme@mail.ru
Contact person: Akhatjon Nasullaev – Vice-rector for International affairs
E-mail: anasullaev.bsmi@gmail.com