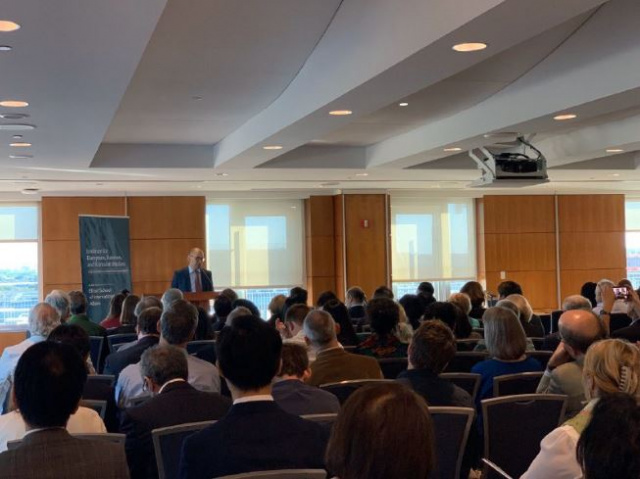 Columbus, Ohio 
ctober 15-18, 2020 
CESS has held an annual conference hosted by universities across North America since 2000. The Annual Conference regularly features up to 70 panels and attracts approximately 300 scholars from around the globe.
In 2020, the 21st CESS Annual Conference will be held at The Ohio State University, Columbus, OH, from Thursday October 15 (starting at 1pm) to Sunday October 18 (ending at 1pm), 2020. Pre-conference workshops will be held on Wednesday October 14 (afternoon) and Thursday October 15 (morning).
March 12, 2020: The CESS Board has issued a statement about CESS conferences and coronavirus (COVID-19). The current plan is that the Annual Conference will proceed as planned in October 2020. However, this decision is subject to change based on the constantly shifting situation. The Board will continue to review the situation and will provide an update on April 15 and May 15, with a final decision on the Annual Conference made by July 15.
Colleagues who have submitted a proposal for the Annual Conference and wish to withdraw it owing to health or travel restrictions should email the CESS Administrative Coordinator (info@centraleurasia.org).
Proposal Deadline: April 30, 2020 
Website: http://www.centraleurasia.org/conferences/annual/