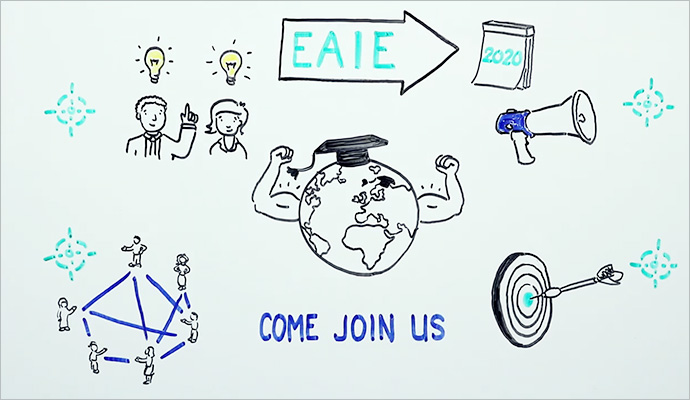 Barcelona, Spain
October 13-16, 2020 
Founded in 1989, the EAIE is the European centre for expertise, networking and resources in the internationalisation of higher education.
We are a non-profit, member-led organisation serving individuals actively involved in the internationalisation of their institutions through a combination of training, conferences and knowledge acquisition and sharing. We equip academic and non-academic professionals with best practices and workable solutions to internationalisation challenges and provide a platform for strategic exchange. We partner with key stakeholder organisations and institutions to promote our membership interests and advance international higher education in Europe and the rest of the world.
2016–2020 EAIE Strategy Inspire professionals. Be their voice. Remain relevant. Strengthen our community. This is what the EAIE is working to achieve by 2020. Through our activities, and with the help of our members, we actively seek to shape developments in our field and serve the international higher education community. Learn more about our four strategic goals by watching the video below.
Proposal Deadline: Registration for EAIE Barcelona 2020 will open on 17 June 2020 
Website: https://www.eaie.org