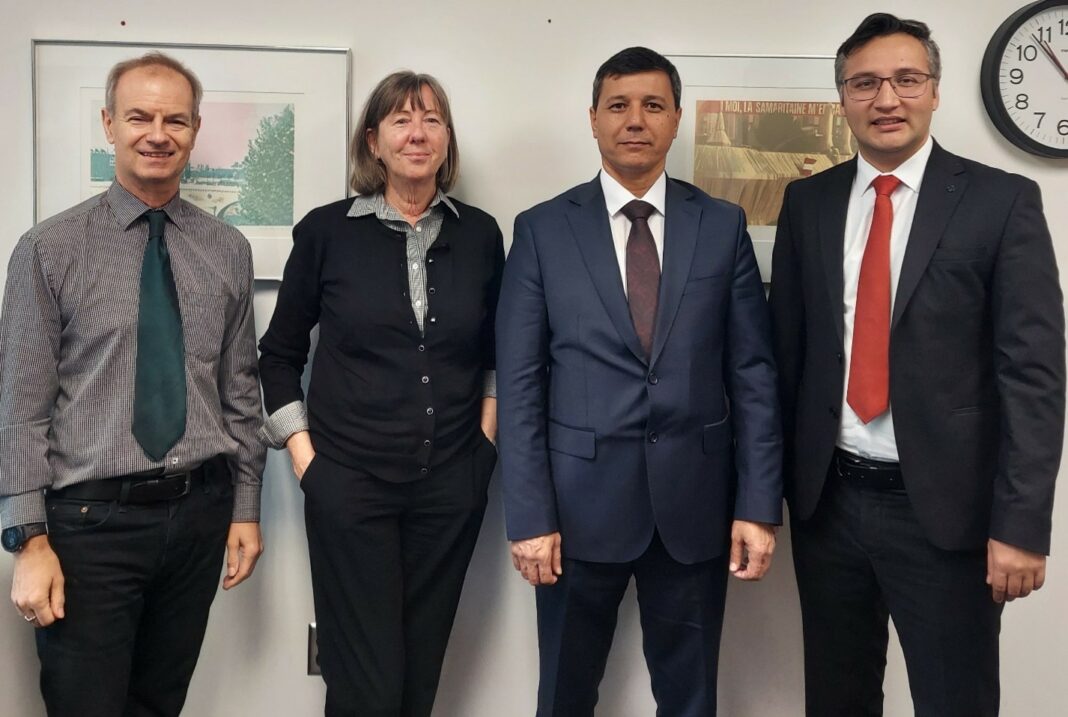 Entrepreneurship skills are vital for promoting innovation, business growth, and competitiveness. On October 16, 2022, Homid Hasan Hoshimzoda – the Director of the Institute of Economy and Trade of the Tajik State University of Commerce – and  Saidqosim Saidosimovich Mukhtorov – Head of International Center and Global Engagement –  visited Old Dominion University in Virginia, USA to learn more about developing entrepreneurship skills. During the trip, they visited the Strome Center for Entrepreneurship, where they learned more about teaching business-related subjects. They also discussed collaboration on research, student and faculty exchanges, and Collaborative International Online Learning within the framework of the UniCEN program.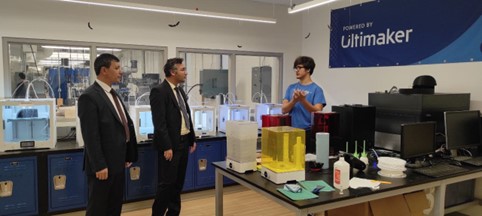 Sharon Scannel – The Head of the Strome Entrepreneurship Center – hosted the delegation. During the visit they learned about many of the exciting activities and programs supported by the Strome Center. These include programs to provide students with business and entrepreneurial skills, foster new business ideas, and build ties with successful local entrepreneurs.
One of the programs the delegation learned about was a business incubator for high school students, hosted by a local secondary school in Norfolk. The incubator features a maker space with 3D printers, laser cutters, and other equipment and technology available for use by students. Students involved with the incubator also participate in a municipal competition – where they receive grant funding to support their business ideas. Some examples of projects undertaken by students include cosmetics, candles, and a virtual marketplace for new musicians to sell their music.
The Tajikistan delegation witnessed the value of programs that focus on developing practical, transferable business and entrepreneurship skills. By building these skills, institutions can build the business and entrepreneurial capacity of individuals and facilitate the smooth transition of students from the education system to the labor market. The visit also underscored the valuable role the UniCEN program can play in fostering exchange on education and capacity building on business and entrepreneurship-education.