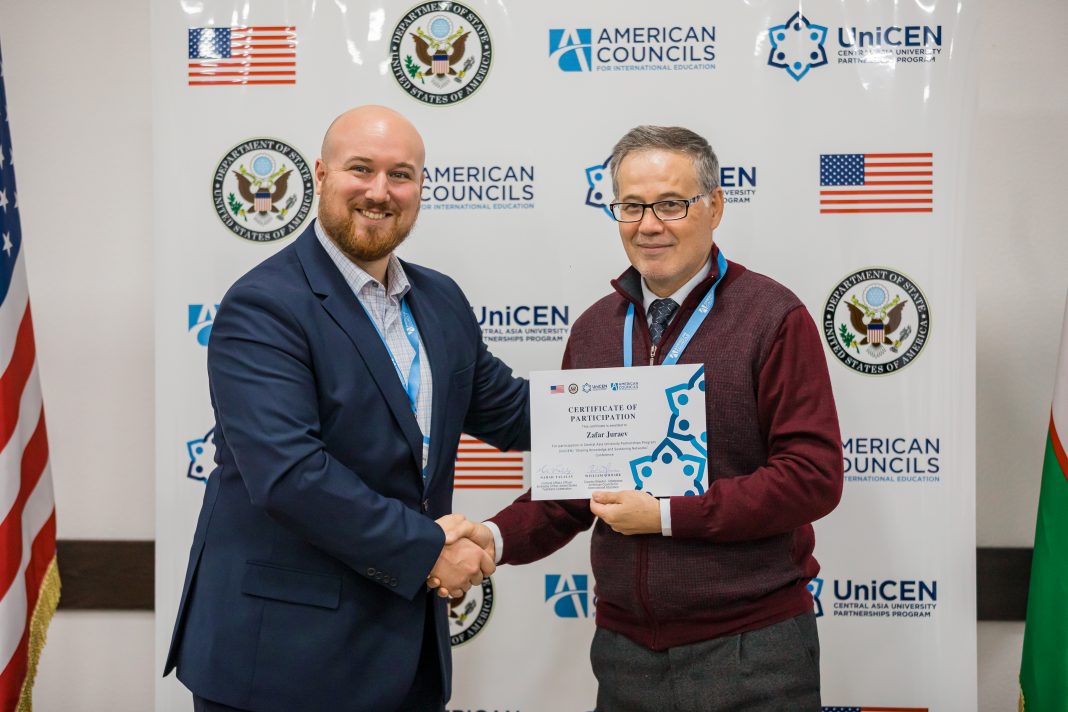 Kettering University and Andijan Machine-Building Institute (AndMI)
A new generation of qualified workers is essential for Uzbekistan's automotive industry, based in Andijan. Through the Central Asia University Partnerships Program (UniCEN), administered by American Councils for International Education and funded by the U.S. State Department through the U.S. Embassy in Tashkent, Kettering University and Andijan Machine-Building Institute (AndMI) co-developed a master's certificate program to support workforce development in engineering.
To launch the cooperation, partners decided to focus on Maintenance Engineering, Material Engineering and Manufacturing Engineering. In September 2020, Kettering University organized 40 hours of online English courses on the topics of English for Automotive Trends, English for Co-ops and Internships, and English for Study Abroad. In April 2021, Kettering University provided faculty training to AndMI faculty and administrators on developing certificate level learning outcomes, and aligning curriculum with the skills most needed by industry.
In May and June 2021, Kettering and AndMI with the Uzbek automaker UzAutoMotors to discuss how to effectively develop a cooperative training model at AndMI and gather feedback and guidance for AndMI to further develop the co-op model. Additionally, Kettering established tools and resources on learning outcomes and skills needed to help build a graduate program that integrates corporate engagement and student preparation.