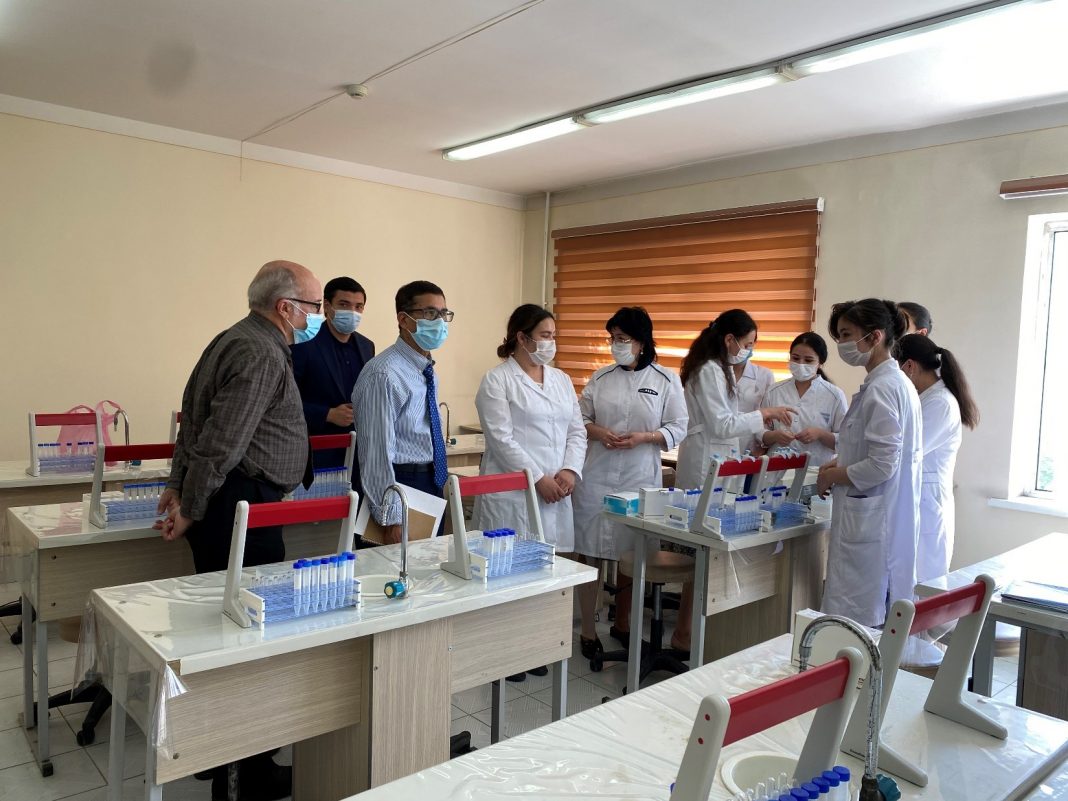 Uzbekistan has begun reconstructing its medical system and setting up clinics as a national priority. In the wake of the COVID-19 global pandemic, international collaboration to support the next generation of medical professionals is paramount.
Through the Central Asia University Partnerships Program (UniCEN), administered by American Councils for International Education and funded by the U.S. State Department through the U.S. Embassy in Tashkent, University of Pittsburgh Medical School (UPMS) and the Tashkent Medical Academy (TMA) are developing active learning modules to revitalize medical education.
The U.S.-Uzbekistan collaboration advanced to a new level in May 2021, when a delegation from University of Pittsburgh Medical School met with Tashkent Medical Academy met their counterparts to share approaches to curriculum, teaching methods, assessment, and clinical examinations. Through in-depth discussions, classroom observations, and meetings with students, UPMS and TMA advanced the direction of their partnership.
Through a Memorandum of Understanding, UPMS and TMA agreed to bring a U.S. standard of research to Uzbekistan, with specific areas including infectious disease, epidemiology, molecular biology, and immunology. The institutions also plan to deepen their partnership by assisting with the peer review of proposals, placing promising Uzbekistan medical students and junior faculty with University of Pittsburgh mentors, and collaborating on projects to address COVID-19. Looking ahead, partners discussed plans for a capstone event for their UniCEN project – a Medical Education Expo hosted by TMA with the participation of medical schools across Uzbekistan.