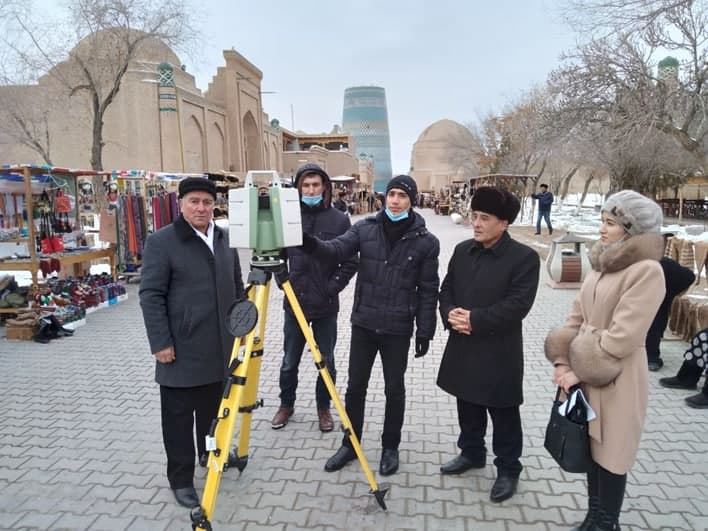 Known for its ancient historical treasures, Uzbekistan's tourism sector is rapidly growing as the country continues to open doors for foreign travelers. Preserving and maintaining historical landmarks is essential to ensure that future generations enjoy Uzbekistan's architectural splendor.
Through the Central Asia University Partnerships Program (UniCEN), administered by American Councils for International Education and funded by the U.S. State Department through the U.S. Embassy in Tashkent, researchers at the University of California-Berkeley and Urgench State University spearheaded a multi-disciplinary and interactive approach to teach structural health monitoring for buildings.
A team of researchers and students from University of California-Berkeley and Urgench State University selected the Juma Mosque in Ichan Kala in the historical Silk Road city of Khiva to map structural anomalies. In Fall 2020, 45 participants completed hands-on training program on laser scanning and theoretical classes conducted via Zoom to prepare them for field work. Urgench State researchers travelled to Khiva to complete the training on laser scanning at the historic site. Researchers collected and analyzed 3D data identify the most vulnerable locations of the monument.
As a next step, the team will continue hands-on training work and submit their research findings in international journals and conferences. University of California-Berkeley and Urgench State researchers plan to expand their collaboration through ongoing preparation of master's and PhD students in civil engineering.