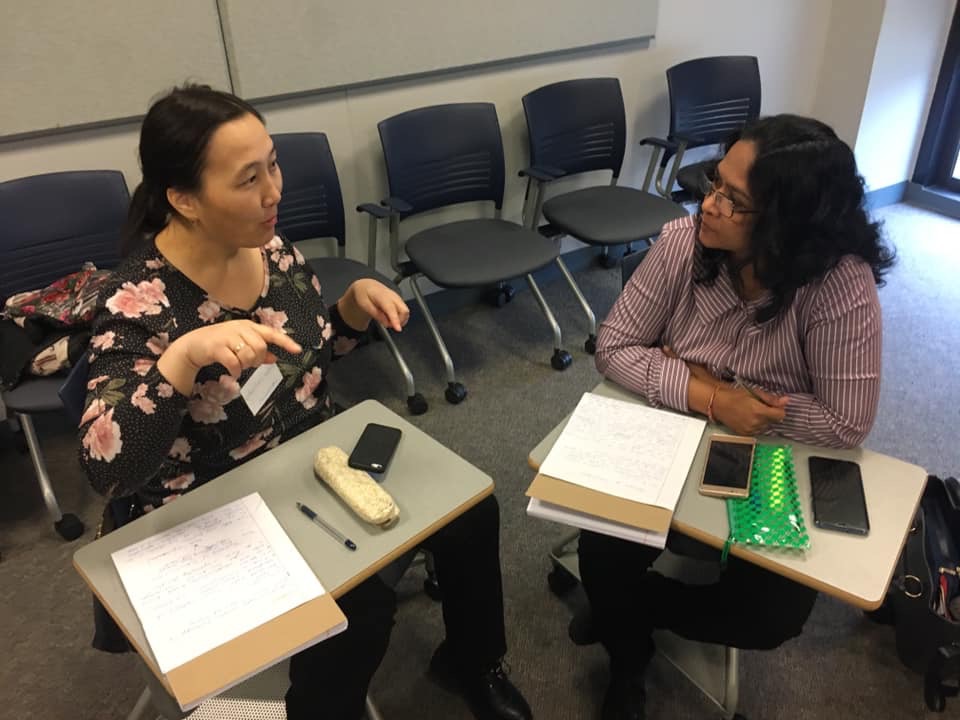 Improving the pedagogy and updating English language curriculum is a critical need for Kazakhstan's higher education system as it continues to reform. Through the U.S.-Kazakhstan University Partnerships Program administered by American Councils for International Education and funded by the U.S. Embassy in Kazakhstan, Toraighyrov University, Pavlodar Pedagogical University, Shakarim University in Semey, and Kokshetau Abay Myrzakhmetov University and Indiana University-Purdue University-Indianapolis (IUPUI) are collaborating on modernizing curriculum and teaching skills of English department faculty members.
Starting from an exchange program and hosting a visiting scholar, IUPUI and Toraighyrov University decided to take their partnership to advanced level. The partners invited a consortium of leading English teachers from four Kazakhstani universities to deliver online modules in intercultural communication, modern instructional models, and writing techniques using cultural and linguistic comparisons.
The partner universities are looking forward to the next stages of the project to conduct in-person workshops, observe classrooms for input into teaching methods, and continue to improve pedagogy and curriculum modernization for English language.