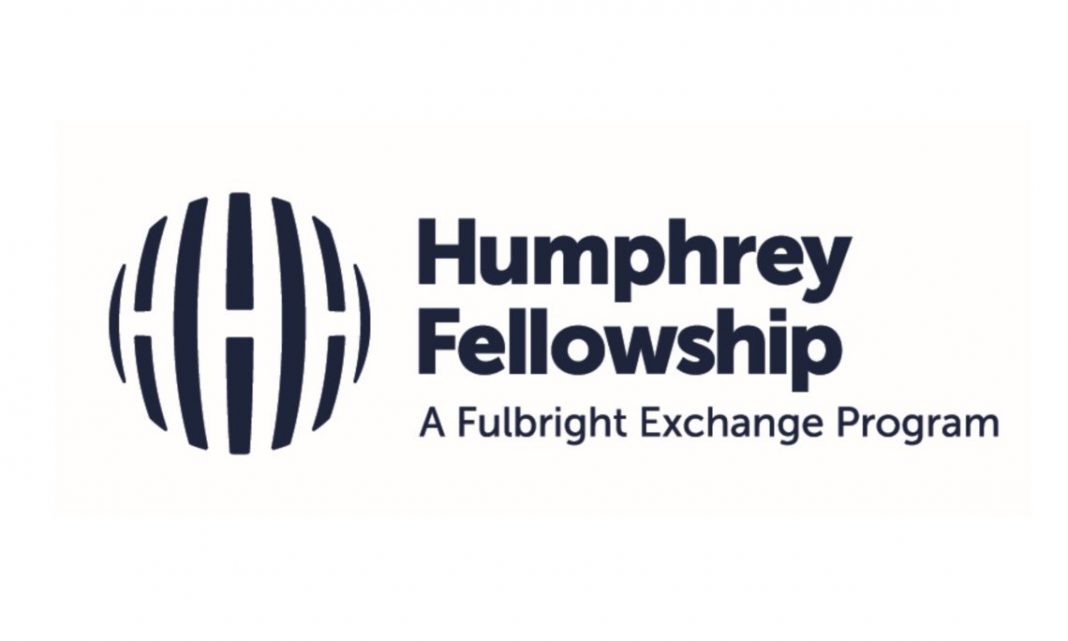 The Humphrey Fellowship Program is a Fulbright program that brings accomplished young and mid-career professionals from designated countries around the world to the United States for ten months of non-degree graduate study and related practical professional experiences. Fellowships are granted competitively to professionals with a commitment to public service in either the public or private sector.
Program Objective
During their year‐long stay at a host American university, Humphrey Fellows will take graduate level courses relevant to their professional interests. However, as the Humphrey Fellowship is not a degree program, participants spend a considerable portion of their time engaged in professional development activities including: consultations and affiliations with U.S. faculty and experts, field trips, workshops, research projects, and the development of practical strategies that could be applied in the Fellows' home countries.
To participate in the Humphrey Fellowship Program, applicants must:
be citizens or permanent residents qualified to hold a valid passport issued by Uzbekistan, and reside in the country throughout application and selection process
have completed undergraduate education and hold a Bachelor's degree or its equivalent
have five years of full-time professional experience beyond attainment of a first university/undergraduate degree prior to August 2021
Eligible Fields of Study
Sustainable Development
Agricultural and Rural Development
Economic Development/Banking and Finance
Natural Resources, Environmental and Climate Change
Urban and Regional Planning
Democratic Institution Building
Communications/Journalism
Law and Human Rights
International Religions Freedom
Public Policy Analysis and Public Administration
Trafficking in Persons Policy and Prevention
Technology Policy and Management
Human Resource Management
Education
Education Administration, Planning, and Policy
Higher Education Administration
Teaching of English as a Foreign Language
Public Health
Public Health Policy and Management
HIV/AIDS Policy and Prevention
Substance Abuse Education, Prevention, and Treatment
Contagious and Infectious Diseases
Previous U.S. Experience
Individuals who have attended a graduate school in the United States for one academic year or more during the seven years prior to August 2021 and individuals who have had more than six months of U.S. experience during the five years prior to August 2021 are not eligible to apply.
Application Materials: The Humphrey Fellowship Program requires two letters of reference and an English Language Assessment form.
Recommendation Letters: One of the letters should be from the current employer. Letters should be submitted through the online application system by the recommenders. If this is not possible, your recommenders can download the Humphrey Reference Letter Form (DOCX 33 KB). When completed, your recommenders must e-mail the reference letters to the Embassy at TashkentFulbright@state.gov. The Fulbright office will confirm receipt of the reference letters to the recommenders. It is the responsibility of the applicant to ensure references are submitted by the application deadline.
The English Language Assessment form should be left blank. IELTS and/or TOEFL scores are NOT required at this point, but if available, they should be sent to TashkentFulbright@state.gov.
Application Deadline: July 5, 2020
The online application is available at https://apply.iie.org/huberthhumphrey