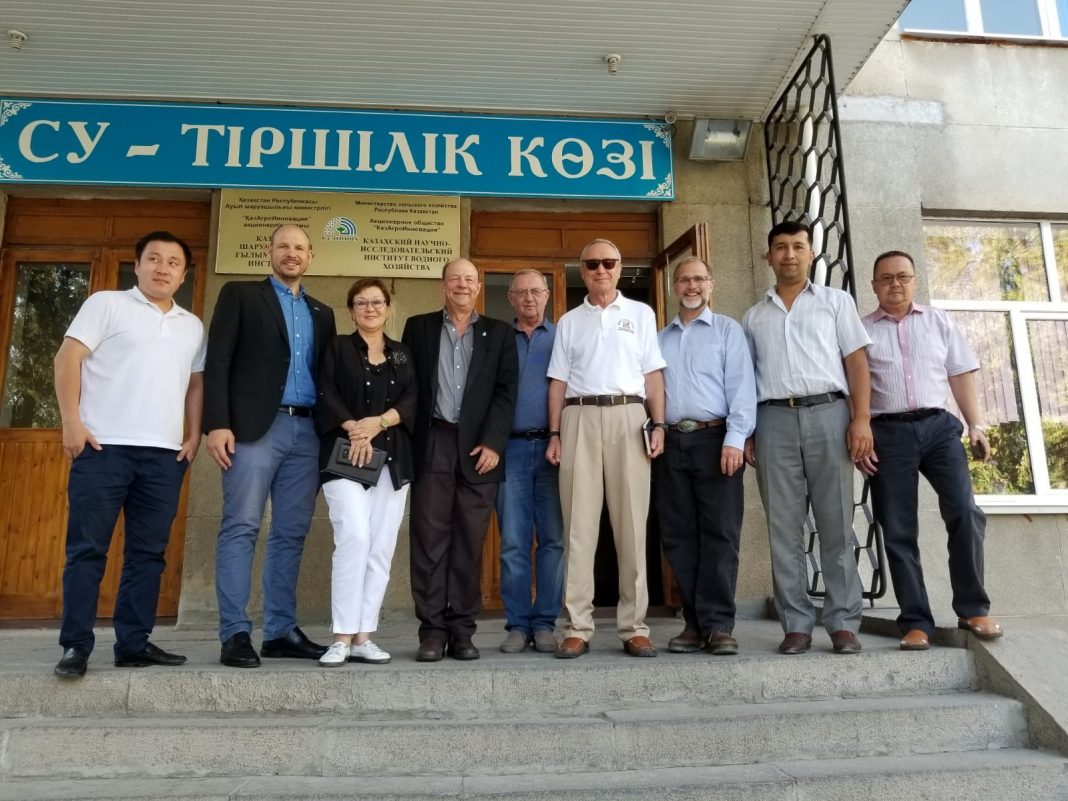 With limited resources and conflicting needs and priorities between upstream and downstream communities, water resources management is an acute problem in Central Asia, with large regional and global impact. Through the Central Asia University Partnerships Program (UniCEN), administered by American Councils for International Education and funded by the U.S. State Department through the U.S. Embassy in Tashkent, the University of Nebraska-Lincoln (UNL) and Taraz State University are building institutional capacity for sustainable groundwater management in Central Asia.
In Spring 2021, the Daugherty Water for Global Food Institute at the UNL launched a webinar series for international researchers from over 30 countries to learn best practices for using geo-spatial technology for water management, water re-use for irrigation, groundwater and surface modeling to manage water resources in the Aral Sea region. In Fall 2021, UNL and Taraz State University are planning an in-person workshop in Kazakhstan on water resources to share lessons learned and exchange best practices.
Looking ahead to continue their partnership, the partners are looking to establish a technical and vocational education and training (TVET) program to equip the next generation of water resource managers in Central Asia with the skills for global success. Faculty at both universities are interested in supporting university-industry collaboration and to allow students to receive training from industry leaders. Moreover, the universities are interested in continuing their collaboration, including research in the United States and Central Asia on water safety and security in snow-dependent, transboundary bodies of water.