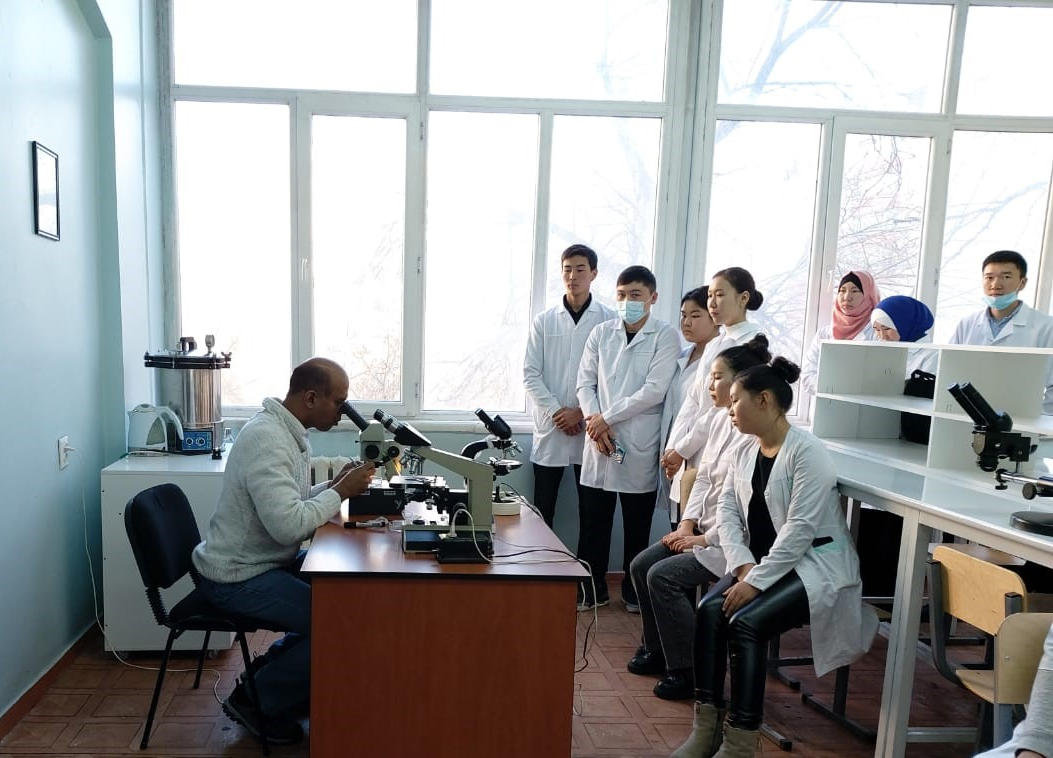 With a soil and climate that provides a favorable environment for horticulture, Kyrgyzstan has strong potential to become a leader in the production of high-quality fruit and vegetables. Through the Central Asia University Partnership Program (UniCEN) funded by the U.S. Embassy in Tashkent and administered by the American Councils for International Education, University of Maryland Eastern Shore (UMES) and Kyrgyz National University (KNU) worked to provide tools for better plant disease management and regeneration techniques to improve crop production in Kyrgyzstan.
The partners began their collaboration on advancing research and teaching in plant biotechnology by exchanging teaching methods and materials used at both universities. Faculty set out to develop modules on plant biotechnology. They reviewed teaching strategies, available resources, and specific areas of cooperation in the field of plant and soil studies, which led to the creation of a joint online biotechnology course offered to students at both universities. To support KNU's efforts to establish a modern biotechnology laboratory, UMES organized the delivery of supplies to aid in research and experiments
In November 2021, Dr. Sadanand Dhekney of the UMES travelled to Bishkek to work collaboratively with Dr. Baktyrbek Asanakunov at Kyrgyz National University and his students. Over the course of two days, they conducted a biotechnology workshop for KNU students and faculty. Participants learned about techniques and methods used in plant biology for crop improvement and preserving pathogen-free plant material for propagation and breeding. Following presentations and demonstrations, Dr. Dhekney traveled to eastern Kyrgyzstan to survey vineyards and orchards, and to meet local fruit growers. During that trip, Dr. Dhekney gained first-hand information about the challenges farmers in Kyrgyzstan face, including lack of access to efficient pest and disease management resources.
The partners intend to continue their collaboration and explore opportunities to further build capacity for training researchers and professionals in modern biology and plant breeding, which will serve to advance the agriculture sector in Kyrgyzstan.