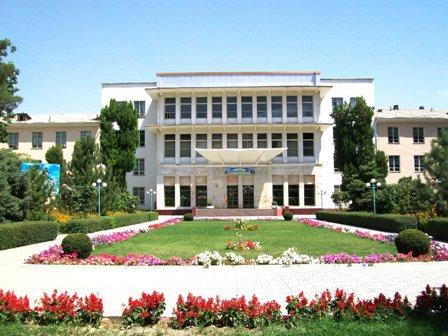 The date of establishing and history: Samarkand Institute of Veterinary Medicine (SIVM) formerly named the Samarkand Agricultural Institute, was founded in 1929. The Institute is the only institute in Uzbekistan and one of the largest institutes in Central Asia in veterinary medicine. The Institute has trained more than 39,000 highly qualified specialists up to now. Particular attention is paid to postgraduate education – the training of young scientific teachers to ensure continuity of education.
The teachers diligently familiarize students with the multifaceted secrets of the agrarian sciences and educate them to be faithful to the Motherland and be dedicated people, forming their spiritual and educational world outlook. At present, the institute is actively developing teaching and methodological, scientific and practical cooperation with 65 numbers of foreign universities and institutions in 41 countries, including universities in the USA, Japan, Germany, Poland, Estonia, the Russian Federation, and other countries.
At the institute research works are mainly aimed at sustainable development of agriculture, increasing livestock products, creating new high-yielding and early varieties of crops, improving soil fertility, ensuring ecological cleanness of the environment, protecting livestock from various diseases, scientists do their best to create an effective system for agricultural technology, machines, and aggregates, scientists are working on the organization of the economy of agricultural production, accounting, and audit, the analysis of the activities of the agrarian economy.
The Rector: DSc. Associate professor Khudainazar B. Yunusov
The numbers: There are 5 faculties, 27 departments, 38 Bachelor's, 26 Masters' degree programs, 13 Ph.D. degree programs and 11 doctoral degrees (DSc) at the institute. The total number of Bachelor students is 5575, Masters 120, Professors, DSc 34, Professors, Ph.D. 96 and assistant teachers 320. Furthermore, there is a Retraining center for veterinary medicine and animal husbandry specialists by the institute.
Campuses: The Institute is located in the center of Samarkand City in 15 hectares. There is a total of 5 study campuses, 178 auditoriums, 24 laboratories and 17 computer rooms in that. And also, 2 student dormitories, 1 outdoor, 3 indoor sports complexes, 5 canteens, and 4 cafeterias.
Address: 140103, M.Ulugbek 77, Samarkand, Uzbekistan.
Contact information:
Phone/fax: +998 66 234 07 86
E-mail: samvmi@edu.uz
Website: www.samvmi.uz