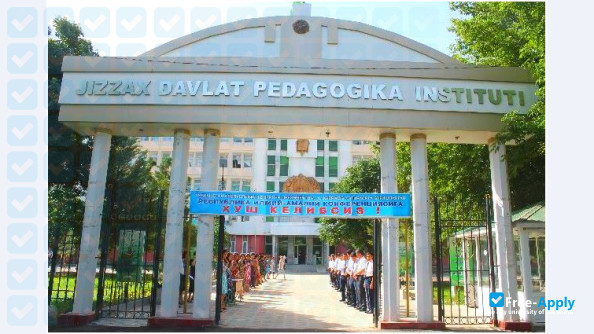 The Institute was organized under the decision of the Minister of the Soviet Union in 1974 on 26 June. During the period of its activity, the Institute has trained qualified teachers a scientific cadres for the educational needs of the republic. Among the graduates of the Institute, there are many scholars, honored teachers, and leaders of the educational and other institutions of the region. The Institute is training specialists for the different fields of agriculture, the system of public education, colleges, lyceums and the system of managing state. The building of Jizzakh State Pedagogical Institute has recently been totally renovated and now it has more opportunities to encompass more students also newly renovated library has more books than before.
The total number of students:
The total number of students accounts for more than 13000 and they are taught by more than 500 professor-teachers staff. There are 20 international students from Kazakhstan, Tajikistan, and Russia.
International relations with foreign partners: Tula State Pedagogical University, Moscow State Pedagogical University, Bashkortostan State Pedagogical University, Bashkortostan State University, Nuclear Research Center, St. Petersburg Botanical Research Institute, University of Shymkent, INSHEA- National Higher Institute for Training and Research on Special Needs Education, Norwich Institute for Language Education, Taraz State Pedagogical University, Tarnopol National Pedagogical University named after Vladimir Gnatyuka, Opole University, Shenyang Pedagogical University, M.Avezov South Kazakhstan State University, Baranovich State University.
Why should YOU choose Jizzakh State Pedagogical Institute?
The most enthusiastic professor-teachers
The most attractive terrain with mountains, deserts, and natural wonders
Newly renovated campus
Open-minded and welcoming students
Completely equipped dormitory for students
Career prospects
Extra-curricular activities
Completely equipped gyms and stadiums
Open swimming pool
The best location in the center of the city
Address: 130100, Sharaf Rashidov prospect 4, Jizzakh city
Contact information:
Email: jspi_info@umail.uz
Phone: 0 – (372) 226 13 57
Fax: 0 – (372) 226 4656
Phone:+998-97-435 56-06
Website:   http://jspi.uz/